The R8 first arrived during 2008 model year, the first-generation model had two V-8 engines and the 5.0 V10 engines.
Volkswagen used the 6.0 Liter V12 turbodiesel engine which uses Volkswagen's proven turbocharged direct injection (TDI) turbodiesel technology. This motor produces 494 nm of torque at 3,500 to 5,000 rotations per hour.
According to a new report, the typical R8 price now averages around $70,000 for the V8 and $117,000 for the V10 Spyder and GT.
Search our catalog for Audi R8 original style parts in carbon fibre and fibre glass use types include Rear Wings, Rear Diffusers, Front Lip, Side Blades, Side Skirts, and more
(Gen 1 ) Audi R8 Parts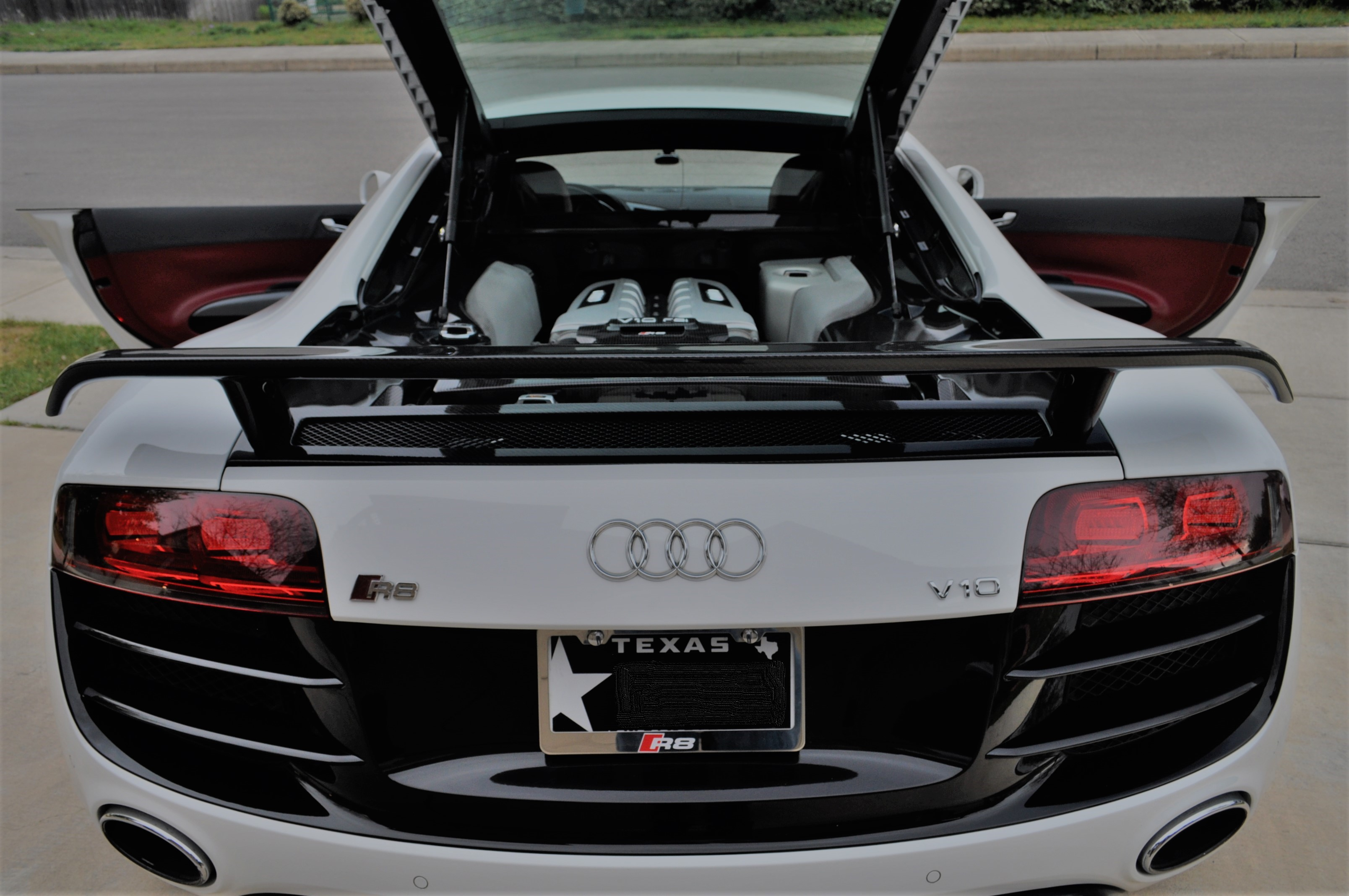 Audi R8 Gen 1 enthusiasts can now equip their vehicles with certified parts made in the USA. From Rear Wings to Side Blades and everything between, each piece is designed for a direct bolt on installation - plus we offer an extensive selection of high-end carbon fiber components. Get ready to raise your ride's performance game!
(Gen 1) Audi R8 Year 2007-2015 Parts Catalog
(Gen 2) Audi R8 Parts
Upgrade your Gen 2 Audi R8 with a range of cutting-edge performance parts from the OEM catalog. Enhance its aerodynamics and boost it style with sleek carbon fiber LMS Side Blades - adding both function and flair!
(Gen 2) Audi R8 Year 2016-2022 Parts Catalog